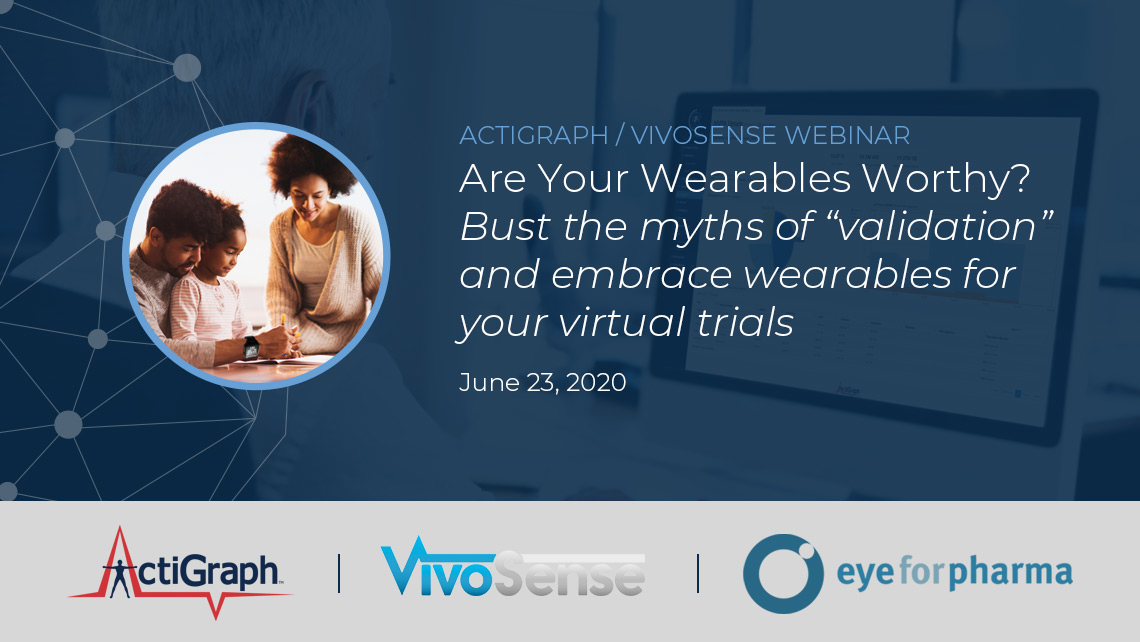 Are Your Wearables Worthy? Bust the myths of 'validation' and embrace wearables for your virtual trials
The promise of wearables has always been clear. It's time to deliver on that promise.
COVID-19 and the imminent rise of 5G networks are an accelerant, deepening our commitment to the use of wearables and sensors to capture better digital endpoints remotely.
But in our collective rush to run trials virtually, are we creating more problems than we're solving? As we pivot to digital, are we confident that new devices provide sufficient quality and accuracy? Do we know exactly what's required to validate a wearable solution?
This free webinar provides essential guidelines to ensure that even as we move quickly, we start with the end in mind and take a comprehensive approach to managing complexity. A panel of experts from ActiGraph, VivoSense, Takeda, and Novartis discusses key differences between standard COA validation and sensor validation, and why it's so important to appreciate the nuances of verification, analytical validation, and clinical validation of a wearable measure.
We also see why we need to get these fundamentals right before deploying AI and ML and discuss best practice implementation to maximize the value of your data in the long term.
Presented by
Jeremy Wyatt, CEO, ActiGraph

Kate Lyden, Lead Scientist, VivoSense

Ariel Dowling, Director, Digital Strategist, Takeda

Abhi Verma, VP, Lead, Applied Technology Innovation, Novartis
Duration: 1 hour