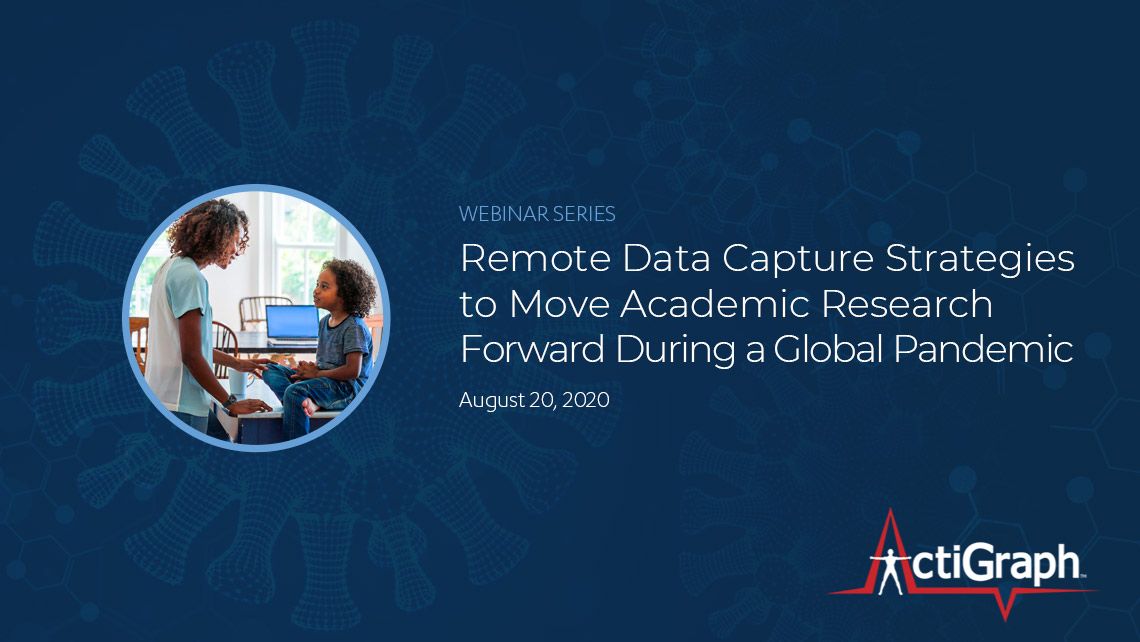 Remote Data Capture Strategies to Move Academic Research Forward During a Global Pandemic
The COVID-19 pandemic has created widespread disruptions to nearly every aspect of society. As many universities pivot to virtual instruction and existing studies with traditional workflows grind to a halt amid concerns for the safety of participants and personnel, the impacts of slowing academic research will likely be felt for years to come.
The pharmaceutical industry is addressing many of the same challenges with the rapid adoption of virtual clinical trials, which leverage remote data capture technologies to minimize in-person contact between study participants and staff. ActiGraph's cloud-based platform is increasingly being deployed within these decentralized studies to aid in the continuity of critical drug development research. In some circumstances, the same strategies and remote workflows employed by our pharma clients can be similarly applied to academic research studies.
During this one-hour webinar, we explore strategies to help members of the academic research community adapt to these new challenges and move their studies forward using ActiGraph's ecosystem of activity monitors and software solutions.
Topics of discussion include:
Implementing Remote Monitoring with ActiLife
CentrePoint and Cloud-based Platforms
Changes in Grant Funding
Conducting Successful Research After a Pandemic
Presented by
Hayden Davis, Sr Account Manager, ActiGraph
Milan Brunet-Sabastia, Sr Account Manager, ActiGraph
Duration: 1 hour