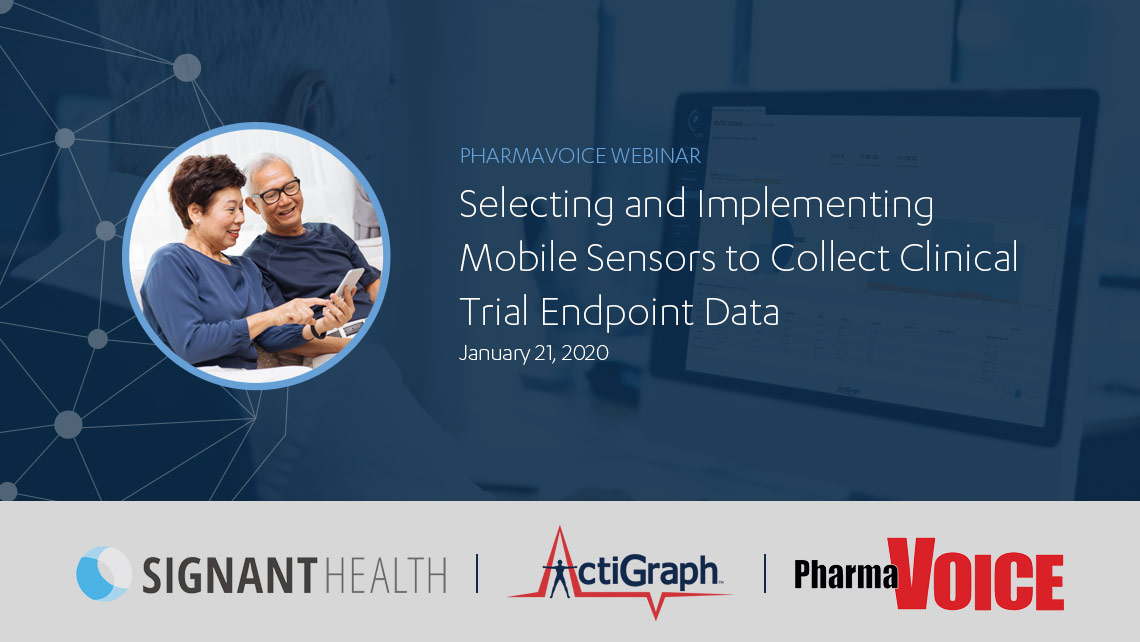 Selecting and Implementing Mobile Sensors to Collect Clinical Trial Endpoint Data
Today, less than 15% of clinical trials capture data from mobile sensors. In many cases these data are used to derive exploratory endpoints, but in some cases they are being used for primary or secondary endpoints.
Mobile sensors can be used to measure aspects of health and function which are difficult to assess by other means, and they have the potential to provide deeper insight into intervention effects in clinical research. In this webinar, industry experts explore current thinking on evidentiary requirements to support mobile sensor selection and clinical endpoint development, as well as approaches to operationalizing the use of mobile sensors that account for the site staff and patient experience.
Topics of discussion:
Criteria for selecting mobile sensors suitable for clinical trials
Considerations for deriving validated endpoints that support labeling claims
Approaches to implementation of mobile sensors in clinical trials
Presented by
Jeremy Wyatt, CEO, ActiGraph

Rich Sutherland, Project Manager, Signant Health

Bill Byrom, eClinical Product Strategist, Signant Health
Duration: 1 Hour